Future Careers
Our structured work experience, internships and entry-level programmes are open to everyone just starting out in business, and designed so that talented individuals can thrive as their authentic selves. We're united by our values and work culture, not by shared backgrounds, and our selection processes reflect this.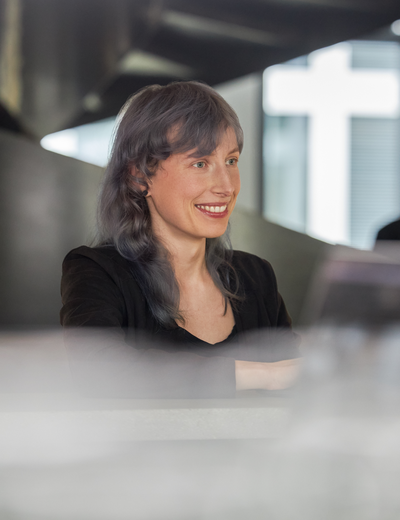 Academy Programmes
A permanent, entry-level paid role designed to build on your existing tech skills and knowledge and help you progress through your career at Vinted. You'll begin with a 2-month-long technical induction, followed by 10 months of career development and support before you hit the ground running.
Our hiring process has a few stages. You first apply, attaching your portfolio. Then come some scenario questions, to give us an insight into your work values. Afterwards, you'll put your skills into practice with a take-home task. Lastly is an interview, for us to get to know each other better.
Tell me more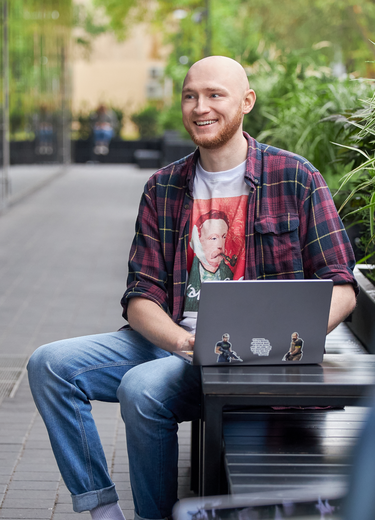 Internships
A blend of work, skills development, networking, and fun, our paid internships are perfect for those just starting off their career. Witness our co-collaboration culture first hand and gain valuable experience by joining team projects, and develop your skills with our dedicated training and mentors.
Ready to apply? Our hiring process follows four stages. After applying and answering some scenario questions designed to show us your way of thinking, you'll do a short take-home task to show us your skills. We'll then get to ask each other our questions in a final online interview.
Tell me more
What our people say
Domas Grigaliūnas
"I think for a young engineer or just a person who is switching from other careers, this support is really great."
Agnes Kroezen
"Hands down, my favourite thing about working at Vinted is the informal work culture. If you have ideas and love feedback, Vinted is the place for you."
Mykhailo Zelenskyi
"Wow, they actually say that they do not require any prior experience. You get help from many places here."
Ilona Vitėnė
"It's a perfect place to learn and start your career because everybody here at Vinted wants to help you gain more knowledge."
Maria Fernanda
"They care about you as a person and that is very refreshing. I've had an environment of full creative freedom and that is very appreciated."
Tom Slaytor
"Just go for it. Even if you're unsure or you don't think you're ready yet, just have a go." 
New career opportunities
Be the first to learn about new job positions at Vinted.